Leather Motorcycle Jackets
Source:- Google.com.pk
Under the EU Standards, material used in motorcycle protective clothing(Jackets ,pants) must have abrasion resistance of between 4 and 7 seconds for use over the high impact areas of the body (Zone 1 and 2 i-e the area of the body of most frequent impacts and prone to abrasion that is at the knees, hips, elbows and shoulders). Just to put this in context, a single layer of 1.4 mm cow hide will last 5.8 seconds, while 200 gsm denim (or your standard jeans), will last just over half (0.6) of a second.Zips should not be used in Zones 1 or 2.All zips should be covered to prevent contact with the road and have an internal flap of the same material to prevent the zip from injuring the rider in an impact.Sleeves and trousers must have some sort of strap, zip or other means of locking them on to your wrist and ankles to prevent them from riding up in a crash. Fastenings should be on the inside of the wrist or ankle.Will the seams burst when you hit the ground? Seam failure is the most common failing in motorcycle clothing. The seams in these leathers were glued and then stitched with only a single row of stitching. The seams bust on impact when the rider hit the ground.Testing is the only way to be sure that seams are strong enought to hold, but you can check for the following:Leather should have 11-14 stitches per 5 cm, fabric should have 13-16 stitches per 5 cm (Standards Australia, 2000, p 22). Too few stitches, means the seam will be too weak, but too many stitches will actually weaken the fabric.Seams in Zones 1, 2 and 3 should have at least one row of concealed or protected stitching, to hold the seam together after the visible stitching has been worn away against the road surface.
Check the stitching. It should be regular with no dropped stitches, which indicate a potentially weakened seam.Additional layers should be double stitched.Additional layers MUST be stitched on top of the main protective layer - see diagram A, rather than a separate double section that is inserted into the garment (see B). Check inside the garment to ensure there is no gap in the main protective layer. You may need to feel through the lining.Educate riders regarding where bikes can and cannot be ridden legally encourage responsible riding and consideration of others educate riders regarding protective riding gear AND discourage the use of poor quality clothing and arise awarness of the safety and benefits of quality clothing while riding(i-e leather jackets pants etc).Jackets are made out of steerhide. Neck label is black with Style Quality Perfecto Genuine Steerhide All Hand Cut in creme and red letters on coat of arms/crest. Small long white size tag with black letters directly below neck label. Schott Bros. Inc. printed on leather neck hanger. Stitching on collar and lapels is placed at the same distance from edge. Passants have one seam and a pointy end. ESKO cuff zippers. Side pockets are at an approx. 55° angle and breast pocket at a 65° angle.Neck label is black with bull and cactus, Perfecto genuine steerhide - handcut Schott Bros. Small white size tag with red letters directly below neck label.Alpinestars GP Plus R Perforated Leather Jacket is ideal on warm weather rides.Features:
Highly durable premium 1.3 leather, multi-panel construction for superb abrasion resistance, with reinforced stitching for optimum tear resistance in the event of an impact
Strategically placed and extensive perforated leather panels on front and back torso and sleeves for excellent ventilation and airflow
Alpinestars race‐derived, CE‐approved Bio-Armor shoulder and elbow protectorsDual density advanced polymer shoulder sliders are ergonomically incorporated into garment's sport styling design
Chest and back pad compartments with PE padding (Alpinestars Bionic chest pads and Back Armor available as accessory upgrade)
Back pad compartment with PE padding (Alpinestars Bionic Back protector available as accessory upgrade)
Advanced microfiber accordion stretch inserts on rear for an excellent fit optimized for all styles of riding
Accordion leather stretch panels on elbows allow greater range of movement
Extensive microfiber stretch panels under the arms helps keep jacket sleeves positioned close to rider's body
Perforated padded panels integrated into main shell and sleeves for improved fit
Pre-curved sleeve construction helps reduce riding fatigue and prevent material bunching
Combination Velcro and zipper wrist closures for secure and customized fit
Velcro and D‐ring waist adjustments ensure highly customized fit and secures jacket in position
Soft 3D mesh collar construction plus soft mesh cuff edging for improved comfort and breathability
Mesh liner construction for improved breathability, comfort and ventilation.
External, large-opening front hand pockets are zippered for peace of mind closure
Multiple internal compartment pockets feature Velcro for additional security
Interior waterproof wallet pocket for safe storage of documents
Waist connection zipper allows attachment to Alpinestars riding pants
Premium YKK zippers used throughout garment for durability
Reflective detailing for improved rider visibility.
Leather Motorcycle Jackets Leather Jackets For Men For Women For Girls For Men With Hood Pakistan For Men Price For Women Outfits Images
Leather Motorcycle Jackets Leather Jackets For Men For Women For Girls For Men With Hood Pakistan For Men Price For Women Outfits Images
Leather Motorcycle Jackets Leather Jackets For Men For Women For Girls For Men With Hood Pakistan For Men Price For Women Outfits Images
Leather Motorcycle Jackets Leather Jackets For Men For Women For Girls For Men With Hood Pakistan For Men Price For Women Outfits Images
Leather Motorcycle Jackets Leather Jackets For Men For Women For Girls For Men With Hood Pakistan For Men Price For Women Outfits Images
Leather Motorcycle Jackets Leather Jackets For Men For Women For Girls For Men With Hood Pakistan For Men Price For Women Outfits Images
Leather Motorcycle Jackets Leather Jackets For Men For Women For Girls For Men With Hood Pakistan For Men Price For Women Outfits Images
Leather Motorcycle Jackets Leather Jackets For Men For Women For Girls For Men With Hood Pakistan For Men Price For Women Outfits Images
Leather Motorcycle Jackets Leather Jackets For Men For Women For Girls For Men With Hood Pakistan For Men Price For Women Outfits Images
Leather Motorcycle Jackets Leather Jackets For Men For Women For Girls For Men With Hood Pakistan For Men Price For Women Outfits Images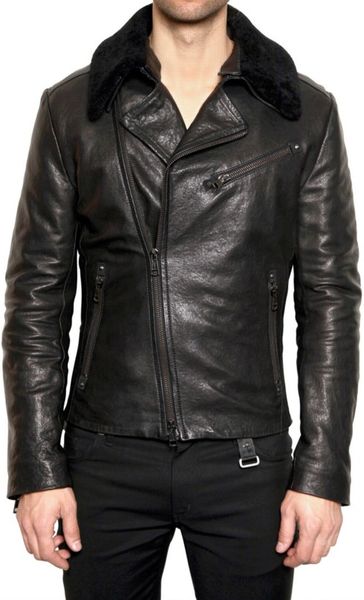 Leather Motorcycle Jackets Leather Jackets For Men For Women For Girls For Men With Hood Pakistan For Men Price For Women Outfits Images